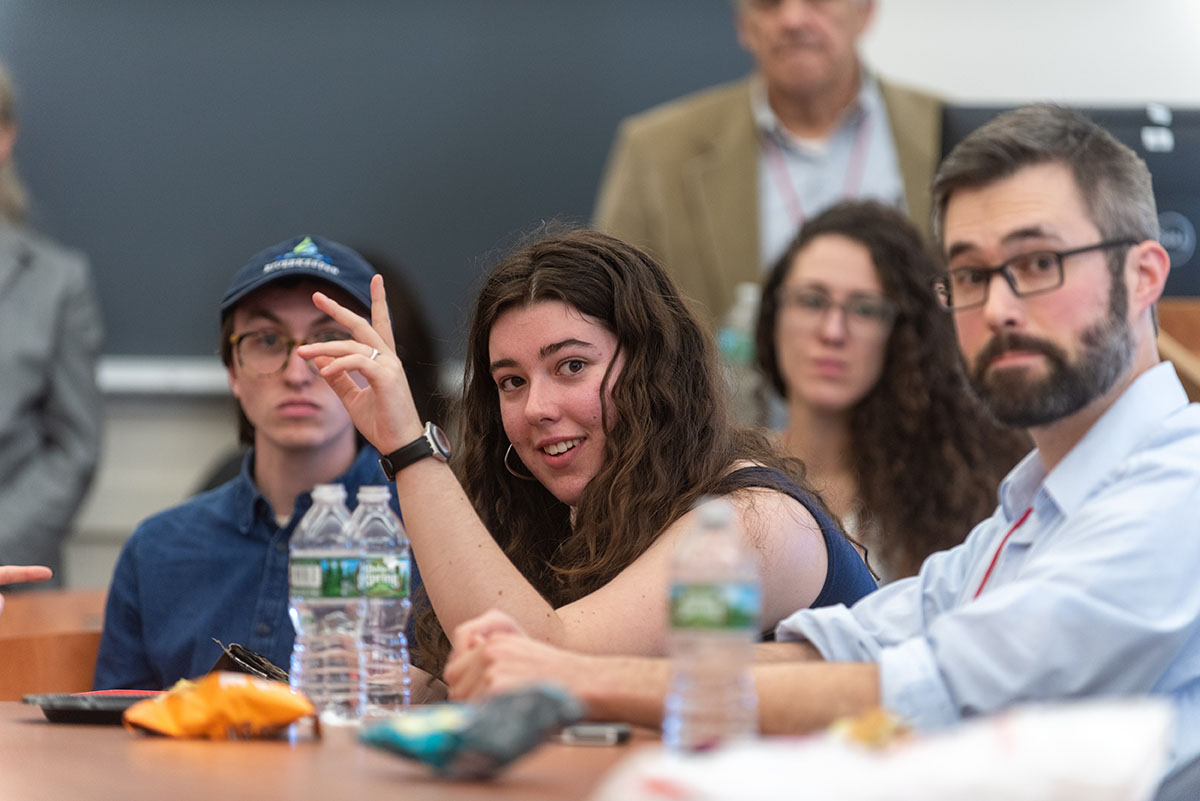 Course Work in Politics
Beginning in Fall 2022, the Politics program will introduce a new core curriculum and set of moderation requirements. The new core curriculum includes the following required course--The Politics of Citizenship--and three thematic core courses (of which students take two): Authority, Equality, Freedom; Nations, Regimes, Societies; and Anarchy, Violence, Power. Students should consult their advisors to decide which of the new core courses they should take to complete their moderation requirements.

The Politics program also offers a wide range off 200- and 300-level thematic courses in American foreign policy, international security, democratization, American political development, terrorism, civil society and development, among others and a wide range of area studies courses in Western Europe, Latin America, and the Middle East. The Politics Program also features a number of International Network courses and Engaged Liberal Arts and Sciences (ELAS) courses.
International Network Courses
Network courses link faculty and students in classes that share common themes, readings and assignments, as well as "virtual" classes that unite students at different network institutions.

Learn More about Network Courses and Partners
Engaged Liberal Arts and Sciences Courses
Engaged Liberal Arts and Sciences (ELAS) courses link coursework and critical thinking skills with engagement activities that contextualize course materials and enhance learning. A significant portion of the learning takes place outside of the classroom, where students engage with different geographies, organizations, and programs in local communities, or in the communities where Bard's national and international partners are based.

Learn More about ELAS